Performix Ion Multi-Phase Pre-Workout 30srv
PERFORMIX ION MULTI-PHASE PRE-WORKOUT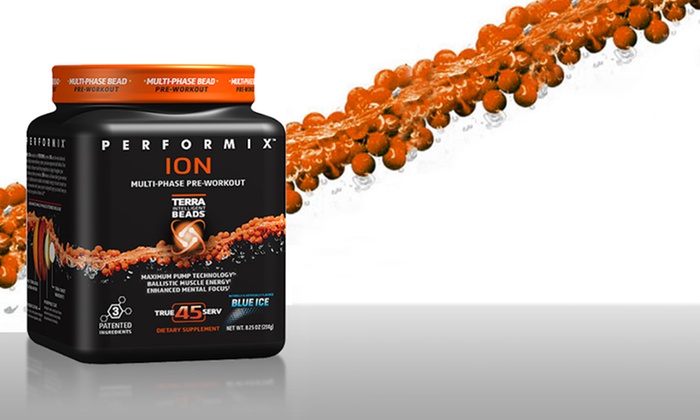 PERFORMIX ION embodies the PERFORMIX promise. ION uses the most advanced Multi-Phase Bead nutrient delivery system, precision engineered with ballistic Terra Intelligent Beads to disperse hard hitting ingredients in stages throughout your workout. Unlike any other pre-workout, ION releases a 2nd wave during your workout with a flood of additional anti-catabolic and metabolic energy stimulants to push you through. This innovative multi-phase system is designed to get you started, keep you going and finish strong when all others fail.†
PATENTED CLINICAL INGREDIENTS COMBINED WITH PHARMACEUTICAL DELIVERY SYSTEM
CARNOSYN®
CarnoSyn® beta-alanine is important for carnosine synthesis.^ By increasing the amount of carnosine in the muscle, CarnoSyn® beta-alanine both increases both the athlete's peak performance and muscle recovery.^
ADVANTRA Z®
Stimulates beta-3 cell receptors with minimal impact on alpha 1,2 and beta 1,2 receptors, increasing the metabolic rate (thermogenesis) without affecting heart rate.
BIOPERINE®
Significantly enhances the bioavailability of various supplement nutrients through increased absorption.
Cirtulline Malate 2:1
Proven energy booster. Increase arginine and Nitrous Oxide levels in the body.
Creatine HCL
Helps support muscle growth and muscle recovery without water retention.